2009.03.06 Friday
Don't forget White Day!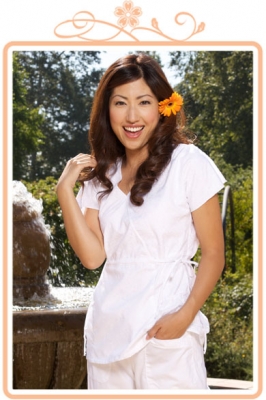 Those who have Japanese girl/boyfriends, attention!
March 14th is called "White Day" in Japan. What is it? Everyone wears white? Does it snow a lot on that day?
I have to start with St.Valentine's Day. In Japan, 2/14 is considered the day when girls can officially express their love to boys (w/ gift). That's right, girls take action! I guess traditionally it was men's job to initiate relationships (and I hope it still is :) but once a year, we get to do it! I didn't post this info a month ago, because... well, I thought it might work against me...
Any way, let's continue with "White Day". So exactly a month later, 3/14, is the day when the boys "respond" to the girls. If a girl asks a boy out, he should give yes or no answer to her. If you're already a couple, give her a gift in return. If you got a sympathy gift, well, give a sympathy gift back.
So why is "White" Day, not pink or blue? My theory is, since the most popular gift for St.Valentine's is chocolate, which is dark, this time the color is the opposite - white. And marshmallow is considered to be the gift of that day. Don't ask me who said that, my guess is probablly some ad agency... I personally like something else :)
So, if you give someone something this year's St.Valentine's Day, maybe you can suggest to celebrate White Day too. In the end, love is supposed to go both ways, not just one way, right?